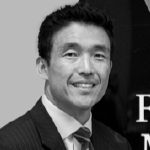 Red Leaf Medical, founded in 2009, is unique in its approach to the Canadian healthcare market, being the only company focused exclusively on urology solutions. Charles Ko, managing director, discusses Red Leaf Medical's foundation, the significance of listening to customers' needs and how a sound domestic reputation can lead to expansive international partnerships.
Could you introduce Red Leaf Medical and your role there to our international readers?
"We are continually growing our portfolio, and thanks to partnerships in Austria, Germany, Sweden, and our strong international reputation, we see constant development."
Red Leaf Medical is a Canadian owned and operated company. We are rapidly growing and uniquely focused on serving the urology market. We were established in 2009 and are proud to have made the Profit 500 list of the fastest growing companies in Canada for three years in a row: 2015, 2016 and 2017.
We have a strategically narrow focus in that we only target the urology market, because we recognize that there is no dominant player in this market. While many pharmaceutical companies and large medical device companies offer products in this field, their core business strategy is seldom dedicated to urology.
The lack of large businesses specializing in urology represents an excellent opportunity for smaller companies like ours to penetrate the market effectively by building relationships with key urologists and nurses, and to deliver the products and services that they need.
What are the Canadian needs in the urology segment?
Urologists are a unique group of physicians in that their scope of responsibility includes diagnosis, surgery and after-surgery care. Consequently, they require medical devices, surgical tools, implants and equipment to work in theatre, and they prescribe pharmaceuticals and aide patients requiring products and services for post-surgery home recovery, or to help maintain their health. They therefore have a wide array of needs and our business strategy was to meet these needs with a customer-centric approach.
It is often the case that companies define themselves by the type of products that they sell—pharmaceutical companies, medical device companies or medical equipment companies—. When we founded the company, our vision was to target urologists and build a portfolio of innovative and complementary products that would help them provide outstanding patient care. We have worked tirelessly to build the business and now offer exciting products such as an equipment that delivers life saving treatment for bladder cancer, surgical implants for male and female incontinence, a vaccine for recurrent UTIs, and a clinically proven treatment for male infertility. We are getting closer every year to achieving our vision for the company.
An important offering in our arsenal is 'CathetersPLUSTM,' a one-stop shop for catheters and other urology products that patients need to use at home. This service, which was developed based on urologists,' and their nurses' requests to help them offer better home-care for their patients led to us building a business unit that is the fastest growing and largest revenue segment of our business portfolio.
What new products do you have in the pipeline?
We are continually growing our portfolio, and thanks to partnerships in Austria, Germany, Sweden, and our strong international reputation, we see constant development. A relatively unknown area we have recently entered is male infertility.
Male infertility represents a substantial unmet medical need and, perhaps due to its stigma, has become a subject that people wish to avoid. Fortunately, more information is being made available; for example, recently in Canada there was a report that showed men's sperm quality had declined significantly over the past 20 years. The reasons for the decline are attributed to stress, pollution, and different environmental factors. The report highlighted that roughly 16 percent of couples who were trying to conceive in Canada are unable, and it is, therefore, a grave concern. There is, sadly, no treatment for male infertility for people who are non-surgical candidates.
With our new product from Austria, PROfortil™, a patented combination of micronutrients which has been proven in five clinical studies to show an improvement in male sperm quality on every metric, we intend to tackle this unmet medical need. In one of the studies, following one course of treatment, there was a 26 percent pregnancy rate in patients who were diagnosed as being subfertile for more than a year, and in another, there was 41 percent pregnancy rate in patients who were infertile for more than two years due to sub-clinical varicocele.
Initially, these percentages seem low, but when you compare that to IVF, PROfortil™'s impact is apparent. IVF was found to offer a 32 percent chance of efficacy in women under the age of 35 according to the American Society for Reproductive Medicine (ASRM).Plus, IVF is very expensive—over CAD 10,000 (USD 7,7820) here, and usually requires two courses of therapy. To top it off, it can incur significant side effects like congenital disabilities: hypospadias and other congenital malformations. PROfortil™ benefits from substantial medical evidence showing that it maximizes a patient's chance of conceiving. Urologists welcome the opportunity to offer this product to their male patients with confidence given the medical evidence that backs up its use.
The second line of products we are preparing the market for is a vaccine to treat recurrent urinary tract infections (UTIs) – Uromune®. UTIs are common, but there is no effective solution for recurring UTIs—which is anything from three or more UTIs in a given year. This is a severe condition that affects senior women in particular. Sometimes UTIs can lead to hospitalization, which can result in stays for up to three days.Several published clinical studies show Uromune® is superior to placebo and to antibiotic prophylaxis, which is very encouraging for us. Uromune® is not yet approved by Health Canada.
Again, since there is nothing available to treat recurrent UTIs in Canada, urologists are excited about the prospect of having Uromune® as a treatment option one day. While the Health Canada approval will take a couple of years, physicians can request the availability of the product through the Special Access Program in the meantime.
What is the key to operating a small business effectively?
It comes down to the ability to execute well. In 1999, Fortune Magazine featured a front-page article on why some companies fail. In fact, the front cover featured about 50 CEOs with the question 'Why did these CEOs fail?' A very engaging question. At the time, I was working for a large multinational pharmaceutical company, and the article struck a chord with me. The article explained how smart and brilliant CEOs failed because despite having solid strategies and vision for the company they could not execute well. Vision and strategies for companies are crucial for success, and we are very disciplined and focused on our business model, but we take pride in our execution excellence. We take a longer-term view on our business to build lasting and meaningful relationships with our customers. We leverage those relationships to launch new products, work on existing products and build our portfolio always ensuring execution is well addressed. It is easier said than done.
To cite an example, we recently partnered with an Austrian company, AMI, to market in Canada a sophisticated surgical implant to correct male incontinence. Previously, AMI partnered with a much larger Canadian company than Red Leaf Medical that was unable to gain a significant market penetration. They sold only 30 units in three years. This was largely due to the company not having strong relationship with customers in the field of urology. AMI severed their relationship with them and sought out another partner. The Austrians then spoke to our customers and off the back of our excellent reputation, they partnered with Red Leaf. In less than three years since signing our partnership in 2015, we have already sold over 330 units of the same product.
It just goes to show that even with an army of salespeople, a considerable amount of financial capital and a wealth of resources such as was the case with the large Canadian surgical company, execution excellence and customer relationships are still paramount for success. Our company, in contrast, has a small group of people, a concentrated sales team, and an intense focus on executing and leveraging our relationships. To me, this is clear evidence that our focused business strategy is working and that we are executing our plans very well.
How do you assemble the right team?
It is not a science and is certainly more of an art form. Red Leaf Medical is aware that we do not have the resources to help everyone and capitalize on every business opportunity. So, it takes certain individuals who are attracted to an organization like this. We, therefore, seek flexible people who thrive in a small business environment, people who have an entrepreneurial spirit, people who are keen to roll up their sleeves, and people with independent thinking. Our employees need to feel empowered to run their territory as if it were their own business because they are in many ways the face of the company.
What is the perception and positioning of Red Leaf Medical in Canada?
It is curious as I am unsure of how many people in the pharmaceutical space would know of Red Leaf Medical given our dedication to the niche; although, within the urology sphere we are quite well known. I would prefer to focus on our customers' perception of us than the industry's opinion. Based on our rapid growth, especially in areas where other companies could not succeed; and based on our international reputation, we can only assume and hope that we are the preferred company for those working in urology to form partnerships. We have synergistic and complementary portfolio of products and have a demonstrated track record of success.
What motivated you back in 2009 to found the company?
I have always had the desire to be an entrepreneur. Thanks to work with large companies, I had excellent training and generous mentors. At GlaxoSmithKline, with whom I worked for 14 years, I benefited from an array of roles and promotions, which gave me exposure and learning in sales and marketing. The training I received helps me every day in my current position. I was working for a Swedish multinational medical device company, as a General Manager, and I saw while working there that there was an opportunity in the urology market and that a new company could besuccessful by taking advantage of the unmet needs of customers. The culmination of my experience, desire, and vision to take advantage of the opportunity convinced me to begin the Red Lead Medical journey.
What keeps you excited to show up to work every day?
There are a lot of ups and downs of running a small company; there are grey days and sunny days. When you have a team of like-minded people who share the same passion and same goals, you share together, celebrate together, and at times mourn the loss together! The team spirit is crucial to a positive work environment.
Most patients that need medical devices (e.g. catheters) and surgical implants that we offer are scared and concerned about having to use them. Therefore, when patients call us, they are often afraid or nervous. Our customer service team is so caring, compassionate and empathetic that our patients are very grateful for the choice, reimbursement support and excellent customer care that they receive. Our customer service team often receive gifts and thank-you memos – all very tangible and meaningful rewards for their work for which our customer care team take great pride. As a manager, I cannot train empathy and sincerity; you either have it, or you do not. It is equally challenging to instill passion. I am immensely grateful for the passionate and caring people we have on our team. It makes even the grey days seem like the sun is just around the corner.
About PharmaBoardroom
Pharma Boardroom is the premier website for C-Level executives, consultants, regulators and vendors working in Healthcare Life Sciences globally.
The site is for senior professionals who want to understand local and global markets on a strategic level, and benefit from their peers' on-the-ground experience. With over a thousand interviews and daily updates, Pharma Boardroom will walk you through the path of development, where market regulators and the industry are in a constant dialogue to improve business opportunities. Supplemented by the latest news from global markets, articles, market overviews, and a comprehensive database of the most important companies and business leaders in each key market, Pharma Boardroom is an invaluable resource for those who want to look beyond figures.
About Red Leaf Medical Inc.
Red Leaf Medical is the only Canadian healthcare company whose sole focus is urology. The company's portfolio includes products in uro-oncology, endourology, male & female incontinence, paediatric urology and male infertility.
For more information please visit www.redleafmedical.com